Innate Choice Omega Sufficiency Liquid - $60.00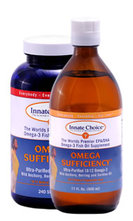 Omega Sufficiency™ is the purest, most natural fish oil available with natural EPA:DHA ratios and NO Artificial Chemical Concentration.
Omega Sufficiency™ is the world's premier EPA/DHA omega 3 fish oil. Each teaspoon or 4 capsules provides 720-825 mg of EPA and 480-550 mg of DHAomega 3 essential fatty acids which have been scientifically shown to be a crucial requirement for health and important in the prevention of illnesses such as heart disease, arthritis, ADD, depression, stroke, cancer, diabetes, high blood pressure, obesity, osteoporosis, Crohn's disease, ulcerative colitis, eczema, learning and cognitive development problems, and Alzheimer's.
Omega Sufficiency™ is extracted in a licensed pharmaceutical grade facility from cold water anchovies, herring and sardines that are the purest source of omega 3 fish oil. The oil is purified in a non-chemical molecular distillation process that removes all trace amounts of heavy metals, PCBs, organochlorides, and organophosphate pesticides resulting in the safest, purest source of EPA/DHA fish oil possible. As the oil is purified it is immediately infused with a natural, proprietary antioxidant blendconsisting of rosemary extract, ascorbyl palmitate and natural mixed tocopherols. This process ensures the greatest oxidation protection possible.
Cryoderm Cold Therapy
Roll-on (3 oz), Gel (4 oz) & Spray On (4 oz) $22.00 / $23.00 for Warm Roll-on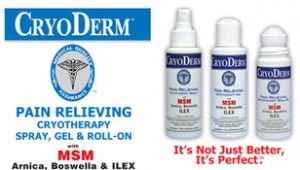 Fast Acting, Long Lasting, Deep Penetrating Pain Relief for Muscle Strains, Sprains, Sore Stiff Muscles, Arthritis and Joint Pain.
Chiroflow Waterbase Pillow $75.00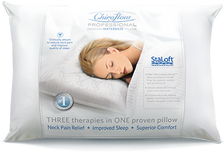 The Chiroflow Waterbase Fiberfill pillow is the only pillow clinically shown in 3 independent clinical studies to improve sleep and reduce neck pain. In fact, in a study at Johns Hopkins University, the Chiroflow pillow ranked best in all 5 categories studied over all other pillows tested. Chiroflow augments treatment of patients with cervical pain by providing proper cervical support and improves sleep at the same time! The Chiroflow Professional Waterbase pillow is the #1 Selling Pillow in Chiropractic. It is easily adjustable to patient's preference and comfort of soft, medium or firm.
Exclusive to Chiroflow Professional Waterbase pillow:
 Only Chiroflow pillows are filled with our exclusive StāLoft© Dacron Hollofil© polyester for superior comfort and longer lasting support.
300 Thread count cover
Filled with StāLoft© Hollofil© polyester
3 year manufacturer's warranty and 30 day satisfaction guarantee.
Travel Roller $50.00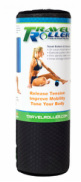 Travel Roller is the evolution of the foam roller. With its 4.3″ economically correct diameter & non-deforming minimalist technology, you can achieve precise deep-tissue massage on your entire body- restoring mobility faster and most effectively.
The Travel Roller is an extra firm and portable sized foam roller that has created incredible results and thousands of satisfied users.Allows the user to roll through the entire body – quads, IT band, lower back, upper back, shoulders, armpit, hamstrings, calves, feet, and neck. The ideal size 13″ x 4″ and dual density construction of the Travel Roller makes it a unique evolution of the foam roller. The hollow center storage compartment can be used to store personal items or a bottle of wine. The Travel Roller extra firm design does not deform and carries a 1 year warranty.
Metagenics Vitamin D3 $26.50

Featuring 1000 IU per drop of vitamin D3. The most bioactive form of supplemental vitamin D, in a convenient, 2-ounce bottle for easy dosing.
Benefits:
Supports bone, cardiovascular, and 

immune health

 *
Delivers vitamin D3 solubilized in oil to support absorption in the 

intestinal tract

 *
Designed for easy, flexible dosing
Features a pleasant, natural mint flavor for improved patient compliance
*Ideal for kids and those who prefer not to swallow tablets or capsules
Serving Size:1 Drop (about 0.026 mL)
Other Ingredients: Medium chain triglycerides , peppermint oil, spearmint oil, rosemary (antioxidant), and ascorbic acid (antioxidant).
This product is non-GMO and gluten free.
Metagenics Products
The entire line of products from Metagenics are available online through Dr. Kevin Toth's Practitioner Account. You may purchase anything directly through the website  http://ktoth.metagenics.com/ca/store  
His Practitioner code is KToth
Alpha Ball $18.00 / $36.00 for Twin Set with Tote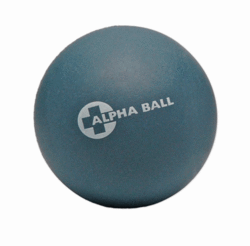 The ALPHA BALL measures at a sizable 3.5″ in diameter, providing a massive amount of sheer and grip. It's ideal for areas like the QL, pecs, buttocks, hips and other large muscle mass; use it against the wall and roll along the chest, shoulders and scapula, or go deep into your QL, low back and hips. Its soft top layer and dense inner core allows you to roll over and around bony prominences — there is absolutely nothing like it!
Therapy Ball Plus with Tote $22.00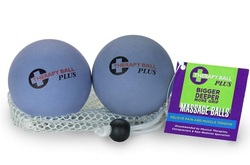 Slightly larger than the original Therapy Balls, these measure about 2 3/4″ in diameter and were developed by popular demand. They cover more surface area and add height to obtain a greater depth of pressure. Use them in their mesh tote for spine rolls (top of the neck, down to the sacrum), as well as IT band & thigh rolls and so much more!
Coregeous® Ball $15.00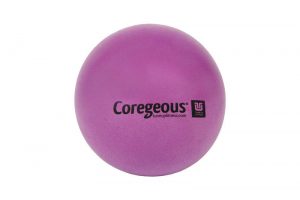 The Coregeous® Ball is an inflatable air-filled sponge ball  with a unique soft-stretchy "skin" that's used to massage and activate your core and stretch your psoas. This special tool allows you to gently and safely access your innermost abdominals. (approx. 20″ round circumference)
Pure Encapsulations Probiotic 50Billion $75.00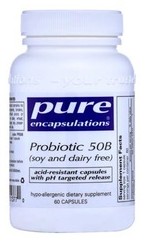 Probiotic 50B provides 50 billion CFU of the beneficial bacteria Lactobacillus acidophilus, Lactobacillus rhamnosus, Lactobacillus plantarum, Bifidobacterium longum and Bifidobacterium lactis offered in acid-resistant capsules with pH targeted release to deliver maximal viable organisms to the digestive tract. These five researched strains promote healthy intestinal ecology to support gastrointestinal and immune health. Clinical studies indicate that Lactobacilli and Bifidobacteria supplementation supports intestinal epithelial integrity and healthy immune response.Probiotic 50B provides a 50 billion CFU per capsule blend of lactobacilli and bifidobacteria to promote digestive and immune health. Dairy & Gluten Free
Traumacare Cream | 50g $21.00 | 100g $35.00 | Tablets $12.00
The benefits of Traumacare:
 Accelerates healing as opposed to simply masking the injury
Helps you regain mobility and resume normal activities quicker
Suitable for the entire family
Better tolerated than NSAIDs: does not cause adverse effects on the renal, cardiovascular, gastrointestinal, hepatic and nervous systems
No known medicinal interactions; may be combined with conventional or natural  medications
Traumacare works directly at the root of muscle pain, backaches, sports and repetitive stress injuries, minor joint pain and post-operative inflammation to accelerate the healing process.
Scientifically proven to relieve pain and swelling, Traumacare is suitable for the entire family and is a true alternative to conventional painkillers.
Indications:
Trauma, inflammation, bruises, muscular pain, luxation, contusion, etc. This product is considered as a homeopathic anti-inflammatory. Injuries such as sprains, dislocations, contusions, effusions of blood and effusions into a joint, fractures; post-operative and post-traumatic edema and swelling of the soft tissues. Inflammatory processes and degenerative processes associated with inflammation on the various organs and tissues, including in particular, the support and mobility apparatus (tenosynovitis, styloiditis, epicondylitis, bursitis, scapulohumeral periarthritis); arthrosis of the hip, knee and small joints
Custom Fit Orthotics - $500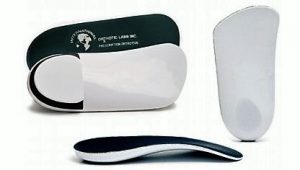 Shoe inserts from a drug store or shoe store are not to be confused with custom made foot orthotics. Most everyone has tried over the counter shoe inserts at some time in their life, and most everyone has been disappointed with them. That's because there's no such thing as an "average foot", so a one-size-fits-all solution for foot pain doesn't exist.
Our orthotics are custom made shoe inserts created from a plaster casting of your feet. Dr. Kevin Toth will do an examination of your feet, your gait, your pronation, and an analysis of any pain you may be experiencing.
Orthotics are made from more durable materials than over the counter shoe inserts, and they last for years, not months. Orthotics are custom designed specifically for your foot to improve your running, walking, and balance by supporting the arch, cradling the heel and rotating your foot into a "neutral" position. This support and proper pronation helps the foot function at its maximum level. When your foot is balanced and supported correctly, you're less prone to ankle or foot injury, knee pain, hip pain, and back pain as well.